How can the higher education community better serve the public good and navigate the tremendous economic, technological, and demographic changes we face?
This is the question we ask as we embark on research projects and collaborations with colleges and universities, foundations, and academic libraries. Since joining Ithaka S+R in 2016, I've been proud of the research our team has been able to share with the academic community. Read on to learn more about some of our insights as they relate to educational policy, innovation in teaching, learning, and research, and leadership in higher education. I look forward to sharing quarterly updates on our work throughout the year and welcome your feedback.
Sincerely,



Catharine Bond Hill
Managing Director, Ithaka S+R
---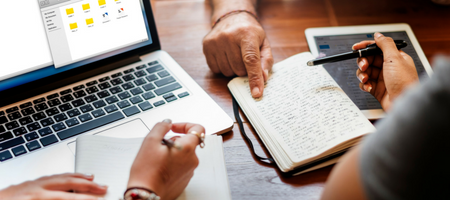 In the face of decreasing enrollment and revenue, liberal arts colleges are under pressure to find new ways of operating that preserve the most valuable elements of the liberal arts experience while controlling costs. One solution? Consortial collaboration to create and share online educational resources and courses. We worked closely with the Teagle Foundation to assess the impact that hybrid learning has made on the learning experience at residential liberal arts colleges.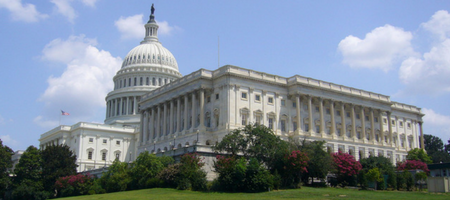 The results are in! The most recent Higher Ed Insights report delves into key issues identified by senior leaders and experts in higher education. Even before the new tax bill became law, our panel was feeling the impact of state and federal policy on undergraduate education in the United States.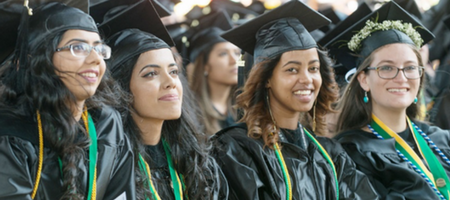 Image courtesy of NOVA Graphics
Community colleges serve a unique cross-section of students from diverse backgrounds yet, there is a lack of rigorous research assessing the needs, practices, and perspectives of these students. Ithaka S+R has embarked on an innovative partnership with IMLS and a cohort of institutions led by Northern Virginia Community College to address our shared goal of learning how library services and educational practices can support student success at community colleges.
An entirely new class of tools and platforms is developing that stands to revolutionize scientific research in academia. But the strategic choices that universities make today will determine whether they are able to realize the economic & technical advantages these tools offer. In a recent issue brief, we describe a framework for how university administrators can make decisions to best serve their mission.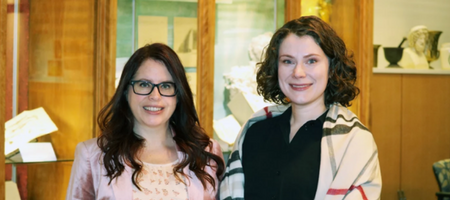 Three Questions for Caitlin Bakker and Shanda Hunt
Last year, Caitlin and Shanda, both of the University of Minnesota, took part in a multi-library collaboration to explore the research needs of public health scholars.
What was the most surprising thing you learned about public health scholars on your own campus?
Shanda: it was that data management was not on the radar for faculty at all. While they engaged in some form of data management (e.g., file naming convention or data storage plan), they did not view planning for how to manage data as something that was critical to their research lifecycle.
Caitlin: I was surprised by some of the faculty perceptions of publishing. For some researchers, open access publishing is seemingly still synonymous with vanity publishing and the business models underlying open access and subscription-based models did not appear to be particularly well understood.
What changes are you making to better support these researchers' needs?
We made the results of our study accessible to School of Public Health faculty by distributing an Executive Summary offering information science solutions to the challenges they identified. We were also invited to do a lightning talk at a faculty meeting. We also created a summary for our librarian colleagues and communicated our project and findings through a brown bag session. We are publishing a manuscript and presenting at two conferences targeting a library audience in hopes that we can engage in meaningful conversation with our peers on how to best support public health scholars.
How has the collaboration with other libraries and Ithaka S+R informed your work beyond this project?
The multi-site design provides us with an opportunity to understand the needs of researchers broadly within the discipline, but also to discuss strategies and solutions with our colleagues in a range of environments. Being able to see the similarities and differences in our users and responses through the multiple site reports and the Ithaka S+R report is an opportunity to engage with a wide range of perspectives.