Access to higher education in the United States depends disproportionately on factors such as race and income, irrespective of a student's ability or enthusiasm to learn.
How do public policies alleviate or exacerbate these inequalities? How do the practices of educational and cultural organizations address goals to increase diversity, access, inclusion, expression, and learning? In this newsletter, we highlight how our work addresses some of these questions. I hope these selections will help you digest recent policy changes or reevaluate entrenched practices. I welcome feedback on ways that Ithaka S+R can continue to engage with research on the policies and practices affecting our sector.
Sincerely,

Catharine Bond Hill
Managing Director, Ithaka S+R
---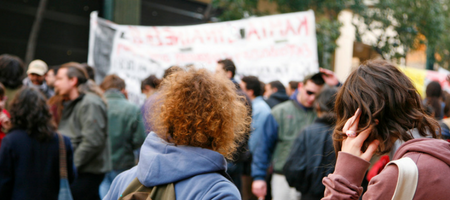 Increasing access to college, promoting inclusive practices, and protecting free expression on campus are among the most pressing, yet intractable issues facing the higher education sector today.  These were challenges that the attendees of the inaugural William G. Bowen Colloquium on Higher Education Leadership assembled to discuss. Our reflections on the Colloquium distill key themes that emerged during the day-long conversation and suggest tangible next steps for change.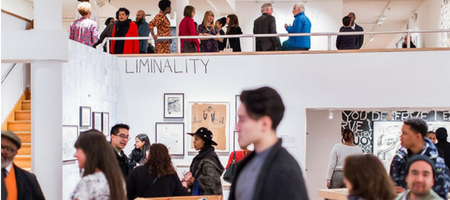 Visitors to The Studio Museum in Harlem's Spring 2015 opening reception. Photo: Scott Rudd
Cultural organizations need help building diversity too. The Art Museum Demographic Survey, which we undertook in partnership with The Andrew W. Mellon Foundation, the Association of Art Museum Directors (AAMD), and the American Alliance of Museums, uncovered significant structural barriers preventing more people of color from working in this sector. But several museums are addressing this challenge head on. Our latest series of case studies explore how eight museums have enacted policies and practices to better connect with the communities they serve, increase staff and board diversity, and reimagine their exhibits and programs.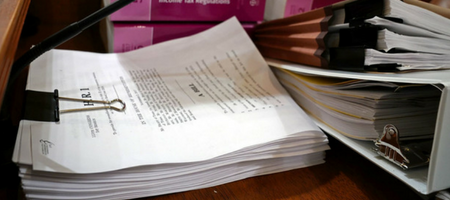 The passage of the recent federal tax bill which imposes an excise tax on the net investment income of about 30 colleges and universities with the largest endowments per student reflects concern about how endowments are used and whether their favorable tax treatment is warranted. Understanding the implications of this and other potential policy changes for higher education requires understanding the role of endowments, how they are distributed across colleges and universities, and how they are used. To this end, we published a report, in conjunction with the Urban Institute's Sandy Baum, that digs into the details and provides important context.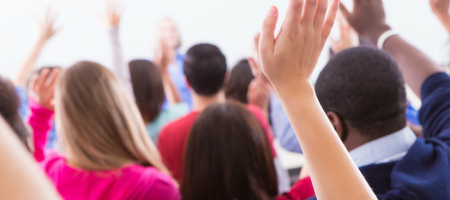 We heard you! As we've learned from the most recent US Faculty Survey and US Library Survey, faculty are increasingly interested in the library supporting their teaching, while libraries are in the process of re-imagining how to best support student success. This fall, we will be working with research teams from 13 libraries to uncover what faculty need to be effective teachers. While the first project will focus on business faculty, we will be expanding this program to additional fields. What fields would you be interested in our exploring next?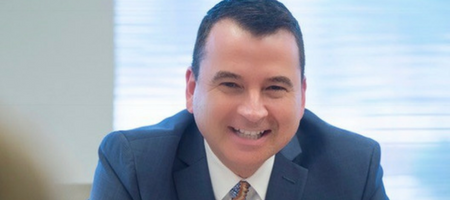 Three Questions for Tim Renick
The Monitoring Advising Analytics to Promote Success (MAAPS) project offers students intensive and proactive outreach, degree planning activities, and targeted interventions from dedicated MAAPS advisors. Georgia State secured a First in the World grant to scale this program across the 11 University Innovation Alliance member universities, working with Ithaka S+R to evaluate the impact on student success. We asked Tim Renick, Georgia State's Senior Vice President for Student Success, to tell us more about the goals and significance of the MAAPS project.
1)  What problem were you trying to solve with MAAPS?
Nationally, there are large gaps in college graduation rates based on the race, ethnicity and income level of the students. For decades, the same was true at Georgia State.  Much of the focus in recent years has been placed on getting students from underserved backgrounds "college ready." The MAAPS project has a different focus: how can we get our colleges "student ready"?
2)  How has using advising analytics helped your students?
Beginning in 2012, Georgia State University began tracking every student every day for more than 800 analytics-based risk factors and proactively intervening with students when they first go off path.  In effect, we have taken responsibility for guiding our students through the academic and bureaucratic mazes that large universities like Georgia State tend to create.  Since then, we have had more than 250,000 proactive interventions with our students, we are graduating more than 2,800 students every year, and our achievement gaps have been eliminated.  Black, Hispanic, and low-income students now graduate from Georgia State at rates equal to or above the rate of the student body overall.
3) As you have partnered with other institutions, what advice do you have for other colleges and universities about changing the advising process?
With the MAAPS project, we are extending this proactive, analytics-based approach to 10,000 low-income and first-generation students enrolled across the eleven universities in the University Innovation Alliance. It has been encouraging to see the degree of commitment from these campuses in making fundamental changes on behalf of their students.  On the other hand, such fundamental change is really hard, and programs such as MAAPS have to be adapted and adjusted to fit new institutional contexts.  Culture may not trump all, but if you fail to account for the culture, institutional change is impossible.
In the News
May 8, 2018
Can Higher Ed Change America's Negative View?
Cappy Hill, Inside Higher Ed
May 7, 2018
Setting the Table: Responsible Use of Student Data in Higher Education
Martin Kurzweil and Mitchell Stevens, EDUCAUSE Review
February 1, 2018
How Do We Fix the Museum Diversity Problem?
Liam Sweeney, New York Observer