Dear Colleague,
As colleges and universities celebrate graduations this month, we're reflecting on the tools and strategies that can help students reach the finish line. In this newsletter, I highlight initiatives we're undertaking to improve instructional support and to inventory best practices in student success programming. We're also continuing to work with states to explore where they can best invest to increase degree attainment to meet educational and labor needs.
The end of the academic year also represents the start of concentrated research and writing for many faculty members. We're currently exploring how the shared infrastructure that supports the dissemination and use of this research can be sustained and improved and look forward to sharing our preliminary findings in July.
As you read more about these projects below, I encourage you to share your feedback and let me know if there are ways we can work together.
Sincerely,

Catharine Bond Hill
Managing Director, Ithaka S+R
---
Coordinating instructional support across campus
This fall we're starting a new program to help colleges and universities take stock of the services they provide to support faculty and improve their offerings. The inaugural Instructional Support Assessment Institute will bring together representatives from libraries, teaching and learning centers, information technology, accessibility services, and faculty development offices to review and update their institution's approach to assessing instructional support needs. Together we will gather qualitative and quantitative evidence that will allow participating colleges and universities to create a coordinated, cross-campus strategy for instructional support, including the capacity to track the evolving practices and needs of instructors.
Student success: an inventory of high-impact programs
Colleges and universities have designed innovative programs to provide students with the support they need to thrive on campus and complete their degrees. However, it can be difficult to access information about these programs across states, regions, and even within institutions. To meet this challenge, the Texas Higher Education Coordinating Board (THECB) commissioned Ithaka S+R to facilitate the creation of the Texas Student Success Program Inventory (TX SSPI), an online resource that organizes detailed information about student success programs at public Texas colleges and universities on an easy-to-use, searchable platform. Designed to help the state meet its attainment goals, the inventory not only allows institutions to highlight the excellent work they are doing to support students, but also enables stakeholders—both within and outside Texas—to identify best practices.
Targeting investment to reach state-level attainment goals
We recently partnered with the Woodward Hines Education Foundation to provide Mississippi policymakers, advocates, and legislators with information they need to make strategic investments in postsecondary education that can increase attainment of high-value postsecondary credentials, especially amongst lower-income Mississippians, people of color, and residents in rural communities. Establishing transfer pathways and articulation agreements between community colleges and four-year institutions and investing in services that meet the entire range of students' needs, for instance, can significantly increase students' chances of obtaining a postsecondary credential with minimal debt or interruption.
Evaluating advising
In 2015, Ithaka S+R signed on as the independent evaluator for Monitoring Advising Analytics to Promote Success (MAAPS), a project funded by a US Department of Education First in the World Grant with additional support from Arnold Ventures. This month, we published our final report, analyzing the impact findings of the MAAPS intervention on student outcomes after six academic years. As one of the first studies examining the causal impact of technology-enhanced proactive advisement on student achievement, persistence, and completion for Pell-eligible and first-generation students, the MAAPS project—and findings from both the impact and implementation studies—should make a significant contribution to the higher education community's understanding of such interventions and the conditions under which they are most effective.
Supporting shared infrastructure for scholarly communication
Shared infrastructure is a key enabler for delivering the services that authors and readers alike need from scholarly communication. Services like reference linking, repositories, identifiers, single sign-on, and digital preservation have supported the digital transformation of scholarly publishing, enabling new and improved services and achieving real efficiencies for all stakeholder communities. Yet, developing, maintaining, and sustaining fit-for-purpose community infrastructure is a challenge, particularly when the technology and policy environments are in flux. Against this backdrop, we're undertaking a project to examine the strategic context that has driven—and will continue to drive—the development of shared infrastructure and to provide recommendations for where additional or revised collective action and community investment is indicated. We're currently conducting interviews with numerous stakeholders, and last month, we published a landscape review to provide scoping for this project. Later this summer, we will issue a draft report of our findings to allow for broad community input before publishing the final report in the fall.
---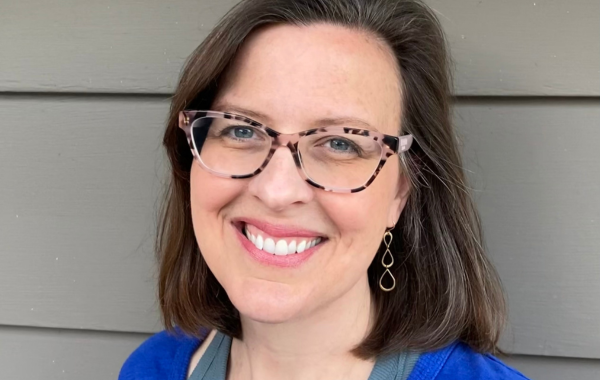 Last month, Tracy Bergstrom joined Ithaka S+R as a program manager focused on collections and infrastructure. Previously she worked at the University of Notre Dame as director of the specialized collection services program within the Hesburgh Libraries. In this interview, we asked Tracy about her career trajectory, the challenges facing academic libraries, and what types of projects she will be undertaking in her new role.
---
In the news:
May 3, 2023
Intended Audience and Actual Distribution: A Growing Mismatch?
Roger Schonfeld and Dylan Ruediger, The Scholarly Kitchen
April 26, 2023
Latitudes: International Students Are Here, Now Help Them Succeed
Karen Fischer, The Chronicle of Higher Education
April 25, 2023
Increasingly, Women Are Running the World's Great Museums
Ted Loos, The New York Times
April 24, 2023
The Hidden Costs of Transferring to a Four-Year College
Kirk Carapezza, WGBH
April 6, 2023
Librarians' 'New Normal' Includes Pain Points
Susan D'Agostino, Inside Higher Ed
March 27, 2023
Database Organizes Student Success Programs in Texas Higher Ed
Ashley Mowreader, Inside Higher Ed
March 24, 2023
How Colleges Can Reduce Credit Friction for Transfer Students
Laura Spitalniak, Higher Ed Dive
March 15, 2023
The Edge: 4 Ideas to Improve Access and Outcomes
Goldie Blumenstyk, The Chronicle of Higher Education
March 1, 2023
Colleges Protesting 'U.S. News' Rankings Say They're Doing It for Low-Income Students. Do They Mean It?
Francie Diep, The Chronicle of Higher Education
February 28, 2023
Two San Francisco Museums Launch Joint Curatorial Position Focused on Art of the African Diaspora
Hilarie M. Sheets, The Art Newspaper
February 28, 2023
'Where Power Resides' — Flipping Privilege in the Art Curator Paradigm
Alex V. Cipolle, MPR News
February 23, 2023
Education Department Focuses on Reform of Under-the-Radar Higher Ed Financial Aid Rule
Sarah Pingel and Martin Kurzweil, The Hill
February 15, 2023
Do Stranded Academic Credits Lead To Stranded Students? How Transfer Of Credit Policies Impact College Completion
Alison Griffin, Forbes
February 1, 2023
Colleges Used Pandemic-Era Relief funds to Cancel Nearly $1.5 Billion in Student Debt
Jillian Berman, MarketWatch