In 2018, Ithaka S+R has embarked on several new initiatives in cooperation with foundations, federal funding agencies, and associations.
This newsletter highlights how grants from the Institute of Museum and Library Services, the Joyce Foundation, and a new partnership with the College Board are helping us support community college students, examine the impact of state policies on higher education attainment, and improve higher education opportunities for veterans. Thanks to a new grant from The Andrew W. Mellon Foundation, we are also looking forward to deepening our important work on diversity in cultural organizations.
I hope you enjoy these stories, and as always, I welcome your feedback.
Sincerely,


Catharine Bond Hill
Managing Director, Ithaka S+R
---
How are state policies helping or hindering student success? To learn more, we are embarking on a partnership with the Joyce Foundation to investigate how state policies affect college and post-college outcomes for students–particularly those from low- and middle-income backgrounds and underrepresented minorities.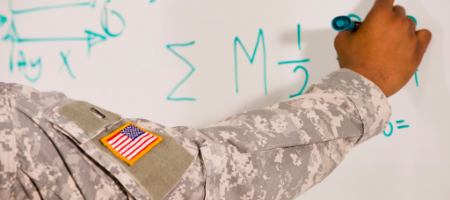 On November 14, Ithaka S+R and the College Board are hosting a national conference focused on improving opportunities for military veterans at high-graduation-rate colleges and universities across the United States. The goals of the convening are to better understand the barriers that contribute to the underrepresentation of veterans at these institutions, and to launch an ongoing, multi-organizational initiative to help address those challenges.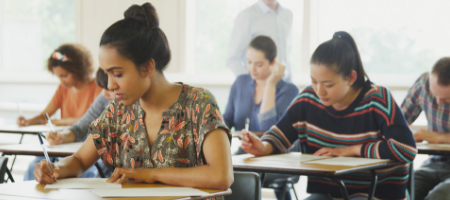 Community colleges serve a diverse range of students, while at the same time are themselves often underserved institutions in the higher education sector. Within this ecosystem, many students aren't aware of what academic support services exist at their college or don't know how to access and navigate them effectively. Building on two prior projects that explored how students define their own goals and how two-year programs support first-year students, Ithaka S+R is excited to announce a three-year initiative, funded by the Institute of Museum and Library Services, to help community college library and academic leaders take action to translate research on student needs into services that support student success.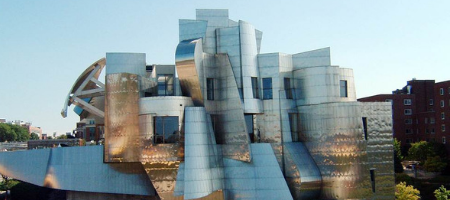 In 2014, Ithaka S+R, The Andrew W. Mellon Foundation, the Association of Art Museum Directors (AAMD), and the American Alliance of Museums (AAM) set out to quantify with demographic data an issue that has been of increasing concern within and beyond the arts community: the lack of representative diversity in professional art museum roles. Four years later, and following a series of case studies that explore how eight museums have approached this issue, we are undertaking a second project to measure what we hope will be positive change in the sector. Over 300 museums have now responded to this latest demographic survey and we look forward to sharing results in early 2019.
Three Questions for Oya Rieger
On July 1, 2018, Oya Y. Rieger joined Ithaka S+R as a Senior Advisor after serving as the Associate University Librarian for Scholarly Resources and Preservation Services at Cornell University. She is also continuing as the project director of arXiv.
1. What do you see as the top challenge for the digital preservation community?
The biggest challenge is that we simply lack a framework for digital preservation that is appropriate for the rapidly changing concept of what constitutes digital information and what preservation means in the realm of digital culture where media permeates all through our lives. We have witnessed the emergence of a much richer scholarly communication ecology with preprints, research data, multimodal content, and new forms of articles. We need to ensure that scholars will continue to be able discover and put in use such information in 10, 50, or 100 years. As content is more distributed, networked, and dynamic, it is becoming more challenging to come up with scalable, affordable, and sustainable preservation strategies. And, it's not clear who is–or should be–taking responsibility to find and implement these strategies.
2. What led you to Ithaka S+R?
I have been following Ithaka S+R's work for quite some time and have greatly benefited from the organization's empirical and insightful publications and staff expertise. After working in research libraries for almost 25 years, it was time for me to shift gears. This position leverages my 'insider knowledge' to contribute to broader strategic initiatives that aim to steer academic and cultural communities through new technologies, practices, and policies.
3. In your long career in this sector, you have been at the forefront of the evolving world of scholarly communications. Any predictions for what the future holds?
We should expect to see more advances in the ways scholars exchange information at various stages of their research and the open access community's efforts to open up knowledge beyond paywalls. Ideally, academic structures will start adjusting their traditional metrics for promotion and tenure to take into consideration digital scholarship activities and invest in open information infrastructures.
In the News
Big Data Is Getting Bigger. So Are the Privacy and Ethical Questions
Goldie Blumenstyk, The Chronicle of Higher Education
BRIC Appoints New President
Andrew R. Chow, The New York Times
Libraries Are Often Missing From 'Student Success' Initiatives. Researchers Are Asking How to Change That 
Sydney Johnson, EdSurge
The Talent Is Out There. So Why Don't Elite Colleges Enroll More Low-Income Students?
Martin Kurzweil and Josh Wyner, The Washington Post
Growing Role of Amazon in Library Acquisitions
Lindsay McKenzie, Inside Higher Ed
Library Project Analyzes Student Success in Community Colleges 
Dian Schaffhauser, Campus Technology
2-Year Colleges Increasingly Enhancing First-Year Experience
Ashley Smith, Inside Higher Ed