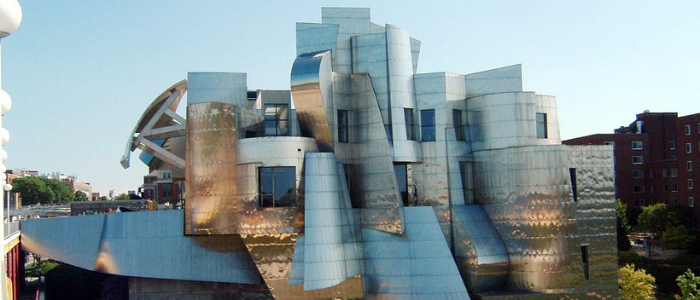 Since 2014, Ithaka S+R has undertaken a series of projects to quantify with demographic data an issue that has been of increasing concern within and beyond the arts community: the lack of representative diversity in professional museum roles. While our analysis found there were structural barriers to entry in these positions for people of color, we have also uncovered through qualitative research cases where museums have taken meaningful steps to increase diversity, equity, and inclusion within their organizations and in relation to the communities they serve.
Demographic surveys
Working with key partners, Ithaka S+R has developed a three-part questionnaire designed to measure diversity within cultural organizations. The questionnaire includes:
A spreadsheet to record the demographic categories of all staff within an organization
A survey questionnaire targeted at HR directors focused on diversity programs within the organization
A survey questionnaire targeted at museum directors, which focused on board member diversity and policy issues.
In collaboration with the Mellon Foundation, the Association of Art Museum Directors (AAMD), and the American Alliance of Museums (AAM), we fielded this questionnaire in 2014, in 2018, and in 2022. The third report, Art Museum Staff Demographic Survey 2022, was published in November 2022. 
In 2015, with the help of the New York City Department of Cultural Affairs (known as DCLA) and generous funding from the Mertz Gilmore and Rockefeller Brothers foundations, we surveyed the cultural organizations that receive support from DCLA.  The resulting report, Diversity in the New York City Department of Cultural Affairs Community, has led to several concrete initiatives to improve diversity, equity, and inclusion within the city's cultural organizations.
"The Art Museum Demographic Survey that we commissioned from Ithaka S+R together with the Association of Art Museum Directors and the American Alliance of Museums is the best investment I've made at Mellon."
— Mariët Westermann, Executive Vice President for Programs and Research at Mellon
Survey of board members
In 2022, Ithaka S+R partnered with the Black Trustees Alliance for Art Museums (BTA) and the Association of Art Museum Directors (AAMD) to conduct a survey on the identity, characteristics, and experiences of Black trustees on art museum boards, in comparison to other trustees of color and White trustees. The survey results were supplemented with qualitative evidence gathered from twenty interviews illuminating the perspectives of trustees, three of which are included in the report.
This inaugural survey provides a benchmark from which change can be measured over time, and can encourage senior leadership to reflect and reimagine how to engage with their boards.
Case studies
Following the initial demographic survey of art museums, many museum leaders expressed interest in taking action to address these barriers to professional advancement for members of historically underrepresented communities, but not all were equally prepared to address issues of diversity, equity, inclusion, and outreach more broadly. So, we again partnered with the Mellon Foundation and the Association of Art Museum Directors (AAMD) to examine how some art museums have been successful in these areas, hoping that this would allow others to learn from peers and adopt practices that would reduce their own structural barriers not only with respect to staffing but towards achieving equity more broadly.
The series profiles the following museums:
We hope that by providing insight into the operations, strategies, and climates of these museums, the case studies will help leaders in the field approach inclusion, diversity, and equity issues with fresh perspectives. As a final capstone to this project, we published a synthesis of what can be learned reading across these eight institutional case studies.
Selected media coverage
Sara Aridi "Museums Have Grown More Diverse, New Study Says," The New York Times, January 28, 2019
Lisa Peet, "Ithaka Report Offers Equity Best Practices," Library Journal, October 10, 2018
Robin Pogrebin, "With New Urgency, Museums Aim to Cultivate Curators of Color," New York Times, August 8, 2018
Liam Sweeney, "

How Do We Fix the Museum Diversity Problem?

," 

New York Observer

, February 1, 2018

Celeste Headlee and Sean Powers, "

High Museum Of Art Triples Non-White Visitors

," with Rand Suffolk, director of the High Museum, and Mariët Westermann, EVP of The Andrew W. Mellon Foundation, GBP News, January 8, 2018

Andrea Shea, "

Museum Visitors, And Employees, Are Mostly White. The MFA Is Trying To Change That

," WBUR, June 6, 2017

Ruth McCambridge, "

Museums So White: Survey Reveals Deep Lack of Diversity

," Nonprofit Quarterly, May 9, 2017

Brian Boucher, "

Mellon Foundation Study Reveals Uncomfortable Lack of Diversity in American Museums

,"

artnet news

, August 4, 2015

David Ng, "

Women dominate art museum staffs, but minorities are much smaller part, study says

," Los Angeles Times, August 4, 2015

Claire Voon, "

The Diversity Problem at American Museums Gets a Report

,"

Hyperallergic

, August 3, 2015