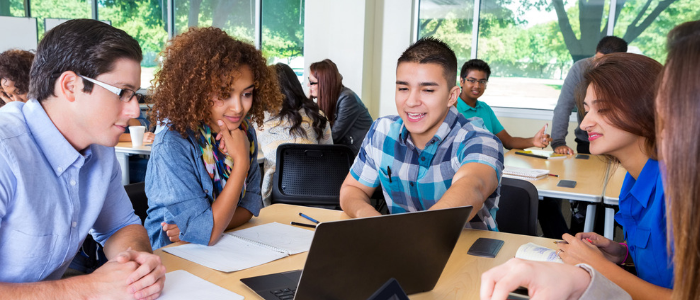 With support from the Jack Kent Cooke Foundation, Ithaka S+R and Two Year First Year (TYFY) launched a research collaboration to expand our knowledge of institutional practices to support first year students in two-year degree programs across the country. TYFY is a learning community dedicated to identifying and promoting best practices for supporting first year students at two year institutions. The full report, The First-Year Experience in Two-Year Public Postsecondary Programs, has now been published on our website. The Jack Kent Cooke Foundation has also published a brief, First Year Student Support: Supporting High-Achieving First-Year Students at Public Two-Year Institutions, on its website.
Through a first-of-its-kind national survey of institutional practices, the project documents the overall presence, type, and scope of existing practices that support first-year students in two-year programs, and low-income, first-generation, and high-achieving students in particular. It also identifies best practices and offer recommendations that can inform the development of new programs in this area.
Ithaka S+R and TYFY hosted a webinar on October 11, 2018 to share and discuss project findings and next steps with the higher education community. If you were unable to join use, you may access the recording here. In the meantime, we are eager to hear your reflections and suggestions surrounding the first year experience at two-year colleges; please contact us through the form below or email us at tyfy@ithaka.org.