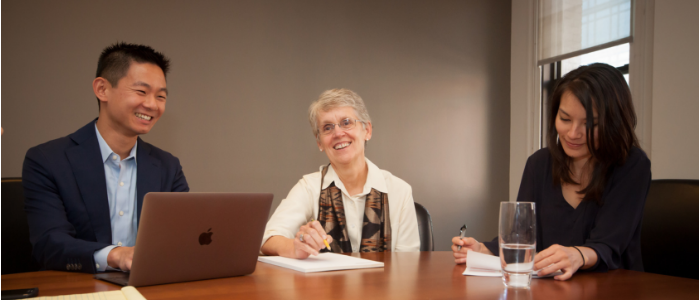 Ithaka S+R is hiring. Become a core member of our collaborative teams!
We are seeking an associate director to lead our portfolio of projects and research for the museum and arts sector. This is a vital leadership position for Ithaka S+R as we redouble our support for the museum community. In this role, you will be responsible for our strategic directions, community engagement, business development, and our growing portfolio of advisory services and research projects. You will supervise and mentor a small and growing team, as well as work closely with our other methodological leads on project design and delivery. In this new position for Ithaka S+R you will have the opportunity to
Develop and deepen relationships with leaders across the arts and culture communities with an initial focus on art museums as well as relevant foundations, funding agencies, philanthropists, and potential sponsors

Identify the key strategic dilemmas and opportunities facing individual arts and culture organizations and the sector broadly

Design focused research projects and an overall research agenda to help the arts and culture community address these dilemmas and opportunities

Create compelling proposals for funding the research agenda, working closely with the grants manager, and secure grants and other outside funding to support research projects

Develop consulting engagements for individual arts and culture organizations and small groups of them to meet their bespoke needs
Lead our efforts to support the museum community by applying for this position! Learn more at our careers website and apply today.
We are hiring two analysts to work on a growing portfolio of cutting-edge, higher education research and consulting projects, including the American Talent Initiative, analysis of state higher education policy, evaluating emerging educational technologies, and studying prison education programs. As a member of the Educational Transformation Team, you will have the opportunity to
Carry out key parts of research projects, including developing research plans, conducting interviews, and synthesizing findings
Help shape consulting projects that support our mission in close collaboration with colleagues at partner organizations, funders, and the leaders of colleges and universities
Publish compelling reports and blog posts on research findings and recommendations
Represent Ithaka S+R at conferences, networking events, and partner meetings
Learn more and apply on our careers site