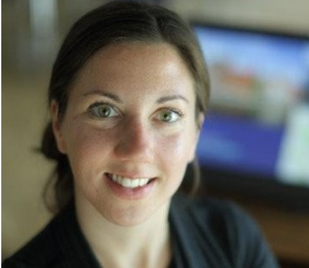 Katherine Klosek
Director of Information Policy, Association of Research Libraries
Katherine Klosek is the director of information policy at the Association of Research Libraries (ARL). As a member of the ARL Scholarship and Policy team, she formulates Association positions on key information policy debates, and develops and implements advocacy strategies to advance the Association's legal and public policy agenda in legislative, administrative, and judicial forums. Building strong partnerships with stakeholders in libraries, higher education, scholarship, and civil society, she represents the Association in outreach to policy makers on Capitol Hill and in the executive branch. Serving as the staff lead to ARL's Advocacy and Public Policy Committee, Katherine helps mobilize ARL's membership to influence government policy–making in key moments, and in responding and adapting to major legal and policy developments.
Prior to joining ARL in December 2020, Katherine served as director of the Center for Applied Public Research at Johns Hopkins University (JHU), where she was instrumental in the center's launch. As director, she advanced evidence-based policy making by connecting researchers with public policy decision-makers. She is particularly skilled at translating complex research into policy recommendations, and understanding and representing the interests of diverse coalition members. While at JHU, Katherine brought together public sector practitioners and researchers to build relationships, discover new ideas, and discuss proven practices along with emerging research.
Katherine began her career advancing statewide policy goals as a senior analyst with former Maryland Governor O'Malley's signature StateStat program. Before joining JHU, Katherine directed Baltimore City's Partnership to End Childhood Hunger, leading a coalition of public and private stakeholders in advocating for expanded access to healthy food, and planning and implementing evidence-based strategies to eradicate hunger and improve economic stability for families.
Katherine earned a bachelor of arts in political science and conflict resolution from Salisbury University, and a master of public policy from Johns Hopkins University.