Educating the Research Librarian
Are We Falling Short?
Arguing that the enormous changes occurring in research libraries are not matched by the pace of change in library program curricula, Deanna Marcum explores the gap between teaching and practice in our latest issue brief.
We hope that this brief will stimulate others to think about what we should expect from our MLIS programs. Please use our blog as a forum to share your ideas for reform and change.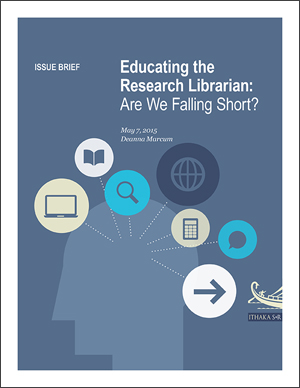 Interested? Download "Educating the Research Librarian: Are We Falling Short?"