At Ithaka S+R, we value the commitment we've made to the higher education sector to serve as a trusted partner to support students, research, and access to knowledge.
We wear many hats—supporting convenings, documenting innovative programs, capturing student perspectives, and championing faculty teaching and scholarship. We hope that this newsletter will provide a glimpse of the wide range of our work and the ways that we are continuously searching for opportunities to benefit our community. As always, I hope that you'll take time to share your thoughts and feedback with me.
Sincerely,



Catharine Bond Hill
Managing Director, Ithaka S+R
---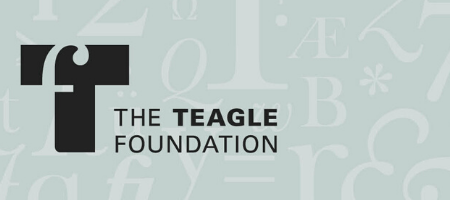 Creating navigable transfer pathways to ease the transition from two-year to four-year institutions for the estimated 1.1 million students who begin their higher education careers at a community college each year represents an urgent need for the sector. Ithaka S+R is joining forces with the Teagle Foundation to combine our research and convening powers to explore promising liberal arts transfer pathways between community colleges and independent colleges. To support the Teagle Foundation's Pathways to the Liberal Arts, Ithaka S+R will provide expertise around best practices to scale promising strategies and produce an actionable white paper.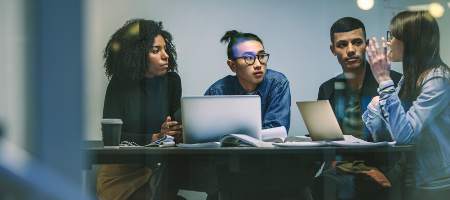 How can libraries better understand what undergraduate and graduate students really expect from them, how they approach their work, and what they need most to be successful? In January 2020, we will launch a new version of our local student surveys to help libraries shape learning spaces and services to support student success. We are looking to sign up a cohort of 10-15 institutions to field the surveys during the spring semester and anticipate publishing a public report of the anonymized findings later in 2020. Discover how your institution can become involved.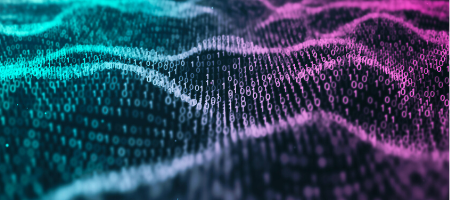 There is a growing perception that science can progress more quickly, more innovatively, and more rigorously when researchers share data with each other. At the same time, colleges and universities are looking for ways to help students develop the foundational skills necessary for success in today's data-driven world. In response, Ithaka S+R has embarked on two new research projects in partnership with academic libraries–one focused on teaching with data in the social sciences at the undergraduate level and one on supporting big data research practices. Starting in the spring, we will begin training cohorts of librarians in qualitative research methods to help them uncover the research and teaching needs of faculty at their own institutions.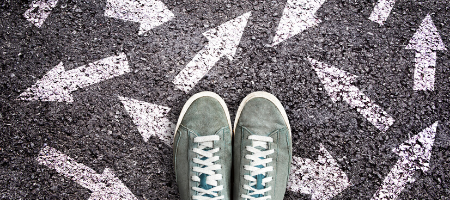 We're excited to announce a new partnership with Southern New Hampshire University (SNHU) to document their innovative career pathways program, FEATuring YOU, targeted at "opportunity youth," 16-24 year olds who are not currently in school or the workforce. FEATuring YOU is an assessment platform which aims to connect these young people to learning and employment opportunities. Ithaka S+R will draw out the key lessons from the design and implementation of FEATuring YOU and investigate its potential for connecting and empowering opportunity youth, and engaging employers more broadly.
Three questions for Mark McBride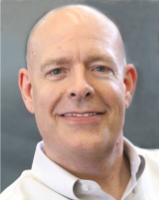 SUNY central system administration and its 64 campus libraries have been working with Ithaka S+R  to develop strategies for collaboration and partnership in the context of substantial strategic and technological change. We spoke with Mark McBride, senior strategist in SUNY's Office of Library and Information Services, about how this is unfolding across the system and why he thinks it is so important.
1. As one part of your process, you asked Ithaka S+R to analyze publishing across SUNY's many campuses. What did you learn?
The biggest takeaway from Ithaka S+R's work is that our campuses are involved in a variety of diverse publishing activities. We are quite impressed with the level of complex and creative scholarship our campus faculty are producing, which include several digital humanities, archival, and society publication outputs. It is difficult to track all of  these efforts, but one of the key outcomes of this work was the energizing of my office's commitment to be better at capturing these publications.
It is possible for us to track our faculty's traditional scholarship through library indexes and tools like Web of Science, but there exist a rich collection of non-traditional scholarship that is not so easy to track. This project gave us a glimpse into what unique publishing our faculty are undertaking, and we need better tools and systems to be able to identify and celebrate this scholarly production.
Continue reading our interview with Mark McBride on the blog
In the News
October 7, 2019
New Report Explores How State Policy Impacts Access to Higher Education
Sarah Weissman, Diverse Issues in Higher Education
October 2, 2019
OPINION: Harvard Ruling is a Positive Step for Diversity, but will the Supreme Court Walk it Back?
Catharine Bond Hill, The Hechinger Report
October 2, 2019
The Research Data Sharing Business Landscape
Roger Schonfeld and Rebecca Springer, The Scholarly Kitchen
September 30, 2019
Libraries as Student Success Hubs
Madeline St. Amour, Inside Higher Ed
September 30, 2019
What Support Services Should Community Colleges Prioritize?
Natalie Schwartz, Education Dive
September 19, 2019
Inclusive Higher Ed: Academic Libraries Serving Nontraditional Students
Lisa Peet, Library Journal
September 12, 2019
Should Colleges End Legacy Admissions? Letter to the editor.
Catharine B. Hill, The New York Times
August 14, 2019
Learning About Online Learning at Small Private Colleges
Doug Lederman, Inside Higher Ed