The Effectiveness and Durability of Digital Preservation and Curation Services
Case Studies in Sustainability
In their current form, digital preservation programs aim to manage a range of vulnerabilities and threats spanning technical malfunctions, media obsolescence, organizational failures, and copyright restrictions. The long-term stewardship of digital cultural materials depends not only on the technical resiliency of preservation systems, but also on the financial and organizational sustainability of these stewarding organizations and their service providers. With generous funding from the Institute of Library and Museum Services, we are in the midst of an 18-month research project to examine and assess how digital preservation systems are developed, deployed, and sustained. Now, we have started analyzing the business approaches of community-based and commercial initiatives through a series of eight case studies. Our initial interviews last fall demonstrated that although digital preservation is a well-established concept, it continues to be a situated and interpretive process. Cultural heritage organizations of all sizes consider enduring access to be a core value and an integral part of their mission. Yet many grapple with setting actionable policies and allocating necessary resources to ensure continued access to digital content (Hurley and Shearer, Mandel, Open Preservation Foundation, Rieger).
To select the subjects for our case studies, we developed a working taxonomy of digital preservation systems informed by an environmental scan of reports and project websites. We also conducted initial interviews with community leaders and reviews of existing inventories such as Digital POWRR Tool Grid and Community Owned Digital Preservation Tool Registry (COPTR). Rather than creating a comprehensive and consistent inventory and taxonomy, our purpose was to identify some of the commonly used solutions to enable us to select organizations for the case studies. We are pleased to announce that a robust set of systems and organizations have now agreed to participate in the study: APTrust, Archivematica, Arkivum, Islandora, LIBNOVA, MetaArchive, Samvera and Preservica.
The eight systems included in the study were selected based on guidance from the project advisory board and recommendations from several digital preservation consultancy/service organizations. We also sought out tools that support a range of file formats and that have been implemented (or are under consideration) by a variety of cultural heritage organizations of different sizes and resource levels. Although technologies are critical in facilitating the management of content over time, they should not be seen as the solution, but rather as part of an overall holistic strategy to ensure the ability to create, manage, and use digital material in the face of evolving organizational and technological infrastructures.
As we surveyed the DPCS marketplace, it became obvious that in our case study approach, inevitably we'll be "comparing apples and oranges." Nevertheless, as our study focuses on business and operational strategies, and is not designed as a technical assessment, we don't perceive this to be an issue. It is not our intention to provide any public critiques or endorsements of the systems selected. Rather, we are examining how different system providers have developed different organizational strategies. What we learn from these deep dives will inform our public report as we try to address our core research questions:
What business approaches are used to plan and implement DPCS?
How do the initiatives develop sufficient capital and ability to navigate the landscape to maintain sustainability?
How could grant funding guidelines or investment strategies improve the outcomes?
How are the different requirements and resources of cultural heritage institutions factored into the system development process?
For each case study, we will gather information from various resources. We plan to interview leaders and contributors of the systems studied, and also discuss the systems with users and non-users (institutions that use alternative products) from cultural heritage organizations. Our interviews with system providers will revolve around the following themes:
Organization and Business Approaches to learn about the system development and maintenance roadmap, including issues such as business plans, staffing configurations, and digital preservation system market trends such as demand for services from cultural heritage organizations and competition and collaboration in the DPCS marketplace.
User Community/Customers to learn about the characteristics of institutions that use the specific product, the system provider's efforts in understanding customer needs and context, marketing strategies, the system's competitive edge, and formation of user communities to support cultural heritage organizations and exchange of information.
Stewardship to seek the system provider's insights on key challenges faced by heritage organizations in their preservation programs and how they can improve their collaboration with you to ensure more successful implementations and partnerships leading to sustainable systems and programs.
Work Ahead
We aim to complete the interviews with the selected system providers next month. The next step will be gathering information from the user community. This summer, we will produce a public report based on an aggregate case study analysis to describe the characteristics of the systems analyzed in regard to their long-term maintenance and development. The study aims to not only further increase our understanding of sustainability principles but also contribute to the development of actionable recommendations to help the sector implement the research findings. To this end, during Fall 2021, we will convene a series of forums to facilitate community-based discussions of the research findings, implications, alternative models, and potential impediments and enablers behind putting the recommendations into practice. These will include sessions specifically for DPCS service providers, funding agencies, and the institutions that select, fund, and use such systems. In addition, we will host an open session and welcome expressions of interest in participation. Please contact Oya.Rieger@ithaka.org.
We are grateful for the willingness of these eight digital preservation and curation system providers to inform our study and look forward to adding the perspectives and insights of the user community.
---
About IMLS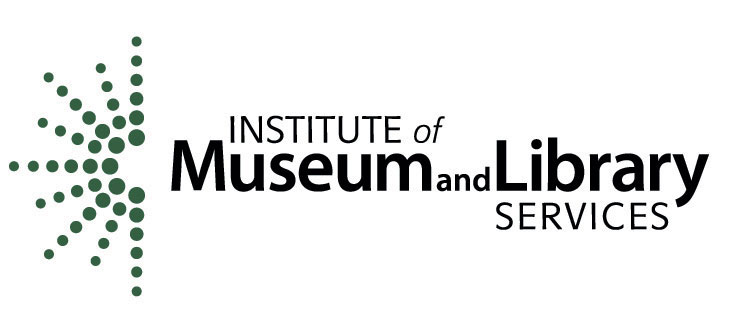 The Institute of Museum and Library Services (IMLS) is celebrating its 20th Anniversary. The Institute of Museum and Library Services is the primary source of federal support for the nation's approximately 123,000 libraries and 35,000 museums. Our mission is to inspire libraries and museums to advance innovation, lifelong learning, and cultural and civic engagement. Our grant making, policy development, and research help libraries and museums deliver valuable services that make it possible for communities and individuals to thrive. To learn more, visit www.imls.gov and follow us on Facebook, Twitter and Instagram.
This project was made possible in part by the Institute of Museum and Library Services LG-246365-OLS-20