In 2019, Ithaka S+R engaged in mission-centric projects to expand educational opportunities for students from diverse backgrounds, improve learning outcomes, support faculty teaching, and evaluate educational policies. This letter highlights projects across these key areas. I welcome your thoughts and feedback on this roundup, and wish you a happy holiday season.
Sincerely,

Catharine Bond Hill
Managing Director, Ithaka S+R
---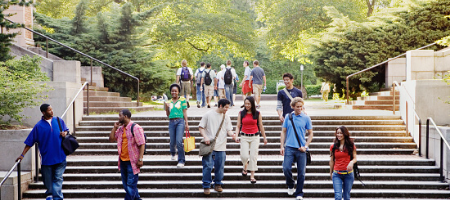 Increasing access
Only one in ten student veterans enrolls in the high-graduation-rate colleges and universities where they have the most chance of graduating. Our research shows that veterans can succeed at these institutions and takes a look at the strategies to boost enrollment and persistence. We're continuing this important work in 2020, hosting a second convening with the College Board and experts in the field.
Increasing access to higher education includes providing opportunities for the incarcerated. In Unbarring Access we provide an overview of research on education in prisons, and in 2020 we will publish a report on the efficacy of different programs and pedagogies for improving the outcomes of incarcerated students to and in 2020 we will publish a report on how information and technology resources can improve access to higher education in prisons.
Half of the community college students we surveyed earlier this year report substantially struggling to balance their home and work responsibilities with their academics, and encountering financial challenges in paying for their courses and basic needs. Through a multi-year project, we're working to help institutions develop services to meet student needs—both within and beyond the classroom.
---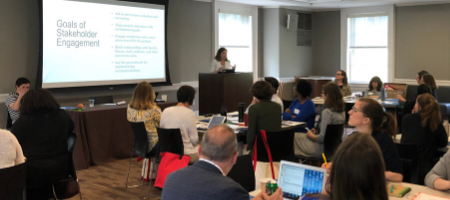 Supporting faculty
Introductory math classes often present an insurmountable barrier for students—especially first-generation and lower-income students—trying to earn a college degree. In a multi-year project, we worked with faculty across a diverse set of two-year and four-year institutions to test if teaching introductory statistics using adaptive learning technology could improve course-level outcomes for students.
Business is the most popular undergraduate major in the US. With this in mind, we undertook a project to better understand what business faculty need to be more effective teachers. They struggle to find appropriate course material, engage students, and mitigate the high cost of textbooks, and we uncovered some real opportunities for administrators, libraries, and academic societies and publishers to better support these instructors.
As colleges and universities pivot to better support student success, department chairs are on the front line. In August, in collaboration with The Chronicle of Higher Education, we gathered 45 chairs from two- and four-year institutions around the country to help find solutions for the challenges they face leading innovation on their campuses.
---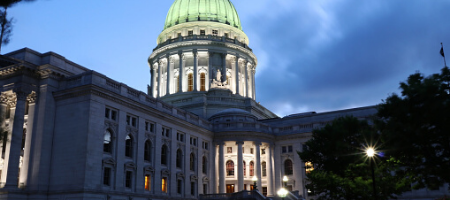 Evaluating policies and programs
Thanks to a grant from the Joyce Foundation, we've published three issue briefs that explore the impact of state policies on higher education. Through this continuing series, our research highlights examples of how some states have enacted policies that are leading them closer to their goals of educating their residents and closing the skills gap.
The American Talent Initiative continues to find value in setting a collective goal: for high-graduation-rate colleges and universities to enroll and graduate an additional 50,000 low- and middle-income students by 2025. Through convenings, webinars, and workshops, we are sharing the strategies that work to attract, support, and graduate low-income students.
Can micro-grants lead to higher graduation rates for low income students? The Panther Retention Grants (PRG) program at Georgia State University automatically covers unpaid term bill balances of up to $2,500 for students in good academic standing, allowing them to remain enrolled in their current term and register for the following one. Ithaka S+R is currently assessing the impact of the PRG program on students' academic outcomes and estimating its broader institutional return on investment. Stay tuned for our report on the project in 2020.
---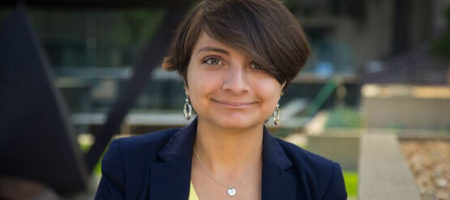 In November 2019, Ithaka S+R announced that we have been selected to participate in a new initiative led by ECMC Foundation focused on addressing the basic needs of college students. We asked Angela Sanchez, Program Officer, College Success, to tell us more about the Basic Needs Initiative (BNI).
1. What are the goals for ECMC Foundation's three-year Basic Needs Initiative?
The overarching goal of the BNI is that it will encourage the widespread adoption and advancement of best practices for other basic needs initiatives – local, statewide, or even national – in order to increase the persistence and graduation rates for colleges' most vulnerable students. We're excited that ECMC Foundation's BNI cohort has the opportunity to collectively reach upwards of 200,000 students across the country.
ECMC Foundation will engage a third-party evaluator-facilitator to help the cohort members identify shared metrics, measure impact of the initiative and bring the cohort together in person over the course of the initiative. ECMC Foundation will work with the facilitator and the grantee cohort to make our lessons learned publicly accessible. We're also looking forward to sharing lessons learned across education and funder communities in order to advance initiatives and raise awareness in supporting students' basic needs. We know there's already significant interest in this area and we're excited to contribute to the momentum of this movement.
Continue reading our interview with Angela Sanchez on the blog
---
In the news
December 13, 2019
Improving How Business Is Taught
Lilah Burke, Inside Higher Ed
December 10, 2019
When Actions Speak Louder Than Lobbying
Catharine Bond Hill, Inside Higher Ed
December 10, 2019
Blackboard Behind Bars
Lilah Burke, Inside Higher Ed
December 5, 2019
ATG Special Report: Ithaka S+R Faculty Survey Results
Against the Grain
December 2, 2019
Elsevier Progresses in Open-Access Deal Making
Diana Kwon, The Scientist
November 21, 2019
Adaptive, Flipped Approach to Introductory Statistics Lifts Outcomes in 4-Year Schools
Dian Schaffhauser, Campus Technology
November 21, 2019
On the Great Secret-Keepers of History
Courtney Taylor, Lit Hub
November 12, 2019
Report: Growth in state aid to college students hits decade high
Natalie Schwartz, Education Dive
November 4, 2019
Playbook Shares How to Keep Higher Ed Collaboration Networks Healthy
Dian Schaffhauser, Campus Technology
October 30, 2019
Report Proposes New Community College Library Roles
Lisa Peet, Library Journal
October 17, 2019
Americans Are Having Fewer Kids. What Will That Mean for Higher Education?
Nathan Grawe, Harvard Business Review