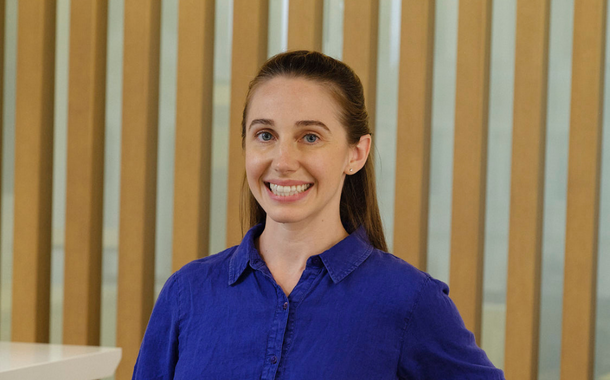 Elizabeth Looker
She/her
Senior Program Manager
Elizabeth Looker (Liz) is a senior program manager on Ithaka S+R's Educational Transformation team. Her research and higher education administration experience focuses on improving students' access and success in higher education through partnership development, survey research, mixed methods program evaluation, and program implementation. At Ithaka S+R, she manages the implementation of the Ohio College Comeback Compact, an innovative approach to solving stranded credits. 
Prior to joining Ithaka, Liz was associate director of research partnerships at The Hope Center for College, Community, and Justice at Temple University. In that capacity, she worked with partners nationally to measure students' basic needs insecurity and evaluate solutions to better support students. Internally she developed and implemented project management processes across the Center.
Liz began her higher education career as a practitioner at the MIT Sloan School of Management, serving as the associate director of Undergraduate Education and program coordinator of student life and learning in the Executive MBA program. In these roles she focused on developing curricula, program evaluation, academic advising, and creating inclusive academic programming.
She holds a BA in sociology and studio art from Hampshire College and an M.Ed. in higher education administration from Suffolk University.
Projects
Publications
Goldrick-Rab, S., Baker-Smith, C., Bettinger, E., Walton, G., Brady, S., Gill, J., & Looker, E. (2022). Connecting Community College Students to Non-Tuition Supports
During the COVID-19 Pandemic. The Hope Center for College, Community, and Justice. https://hope4college.com/wp-content/uploads/2022/02/DallasNudging_Final.pdf 
Goldrick-Rab, S., Coca, V., Gill, J., Peele, M., Clark, K., & Looker, E. (2022). Self-reported COVID-19 infection and implications for mental health and food insecurity among American college students. Psychological and Cognitive Sciences. 119(7). https://www.pnas.org/doi/full/10.1073/pnas.2111787119 
Deal, S. A., Lewis Valentine, J., Price, D., Goldrick-Rab, S., & Looker, E. (2020). Cross-Sectoral Benefits Hubs: An Innovative Approach to Supporting College Students' Basic Needs. DVP-PRAXIS & The Hope Center for College, Community, and Justice. https://hope4college.com/wp-content/uploads/2020/12/UWKC_BenefitsHubReport_FINAL_12.01.2020.pdf 
Baker-Smith, C., Coca, V., Goldrick-Rab, S., Looker, E., Richardson, B., & Williams, T. (2020). #RealCollege 2020: Five years of evidence on campus basic needs insecurity. The Hope Center for College, Community, and Justice. https://hope4college.com/wp-content/uploads/2020/02/2019_RealCollege_Survey_Report.pdf 
Goldrick-Rab, S., Baker-Smith, C., Coca, V., & Looker, E. (2019). Guide to Assessing Basic Needs Insecurity in Higher Education. The Hope Center for College, Community, and Justice. https://hope4college.com/wp-content/uploads/2019/11/RealCollege-survey-guide-layout-FINAL.pdf