Three Questions for Mark McBride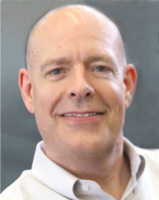 SUNY central system administration and its 64 campus libraries have been working with Ithaka S+R to develop strategies for collaboration and partnership in the context of substantial strategic and technological change. For our most recent newsletter, we spoke with Mark McBride, senior strategist in SUNY's Office of Library and Information Services, about how this is unfolding across the system and why he thinks it is so important.
What did you learn from Ithaka S+R's analysis of publishing across SUNY's many campuses?
The biggest take away from that work was that our campuses are involved in a variety of diverse publishing activities. We are quite impressed with the level of complex and creative scholarship our campus faculty are producing, which include several digital humanities, archival, and society publication outputs. It is difficult to track all these efforts, but one of the key outcomes of this work was the energizing of my office's commitment to be better at capturing these publications.
It is possible for us to track the level of traditional scholarship our faculty are creating through library indexes and tools like Web of Science, but there exists a rich collection of non-traditional scholarship that is not so easy to track. This project gave us a glimpse into what unique publishing our faculty are undertaking and we need better tools and systems to be able to identify and celebrate this scholarly production.
Can you tell us about SUNY's system-wide offerings for libraries, including its new shared library services?
The shared service was established with the goal of decreasing redundancies and streamlining library operations with a new library services platform. As part of this, SUNY Libraries recently migrated to a library management system—Ex Libris' Alma/Primo environment. This migration represented the first time our SUNY System stood up as one and introduced a cloud based, enterprise solution for all our campuses. This means, that all our campus libraries are on one instance of one technology platform at the same time. The possibilities are endless, not only for the libraries but for the communities we serve. This new shared services provides our campuses with the support they need to take advantage of the new technology infrastructure and provides them with expertise that may not always be sitting in their libraries. The Alma/Primo environment is a complex, innovative library services platform—it's a vehicle for our campuses to exist in a shared library system, while providing them with the opportunity to reconfigure and streamline workflows.
Based on Ithaka S+R's findings, what is SUNY Connect planning?
A result from our migration and from our work with Ithaka S+R, we are looking into engaging our campuses about the future of library collections, in a shared library environment. We believe the Alma Primo environment gives us ample opportunities to refocus our energies on coordinated collection strategies, while evolving our understanding of what a library collection looks like in state university system, with changing student demographics and educational programming.
Our SUNY campuses are also producing open access policies, based on a resolution from our Board of Trustees. We need to understand how to provide our campuses with the tools they need to support faculty with their open access publishing and we need to understand the role the Office of Library and Information Services (OLIS) plays in supporting libraries with their for open access goals.