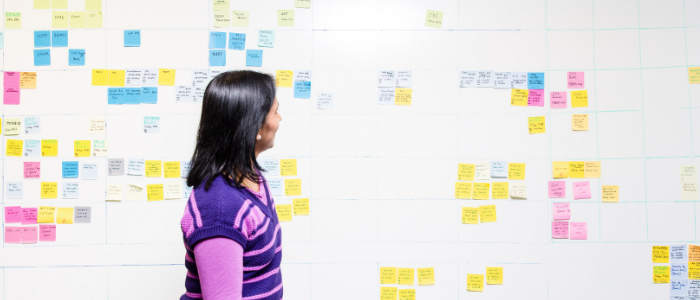 A strategic approach to supporting researchers
What resources and services do faculty members need to be successful in their teaching and research?
The answer likely depends on their discipline. Over the last five years, Ithaka S+R has conducted in-depth qualitative analyses of the research practices of academics in several fields. We are now broadening this work and partnering with libraries, scholarly societies, and publishers to understand the specific needs of researchers in discrete fields and to provide actionable recommendations for how to best serve them.
How we work with libraries
For each discipline we investigate, we bring together a cohort of 10 to 20 libraries with strong expertise in the field. During an in-person workshop, we train library teams in qualitative research methods. These teams then recruit and interview faculty from their campuses.
The end result?
A network of colleagues from other libraries with expertise in this discipline
A local report on the specific landscape of researchers on your campus
Actionable recommendations about how you can support researchers going forward
A national report, disseminated by Ithaka S+R, on the state of the discipline
Recent cohorts have reported that through the research process they have forged stronger relationships with faculty on their campuses. Several librarians have also presented on their local findings at national conferences.
How we work with learned societies and publishers
Scholarly societies and publishers sponsor the Research Support Services program to:
Defray the participation costs of academic libraries, allowing for more diversity in the types of institutions exploring each discipline
Serve on the project's advisory board and provide expertise as we develop each discipline-specific set of interview questions
Disseminate the research findings broadly to their communities
Get involved
Projects in modern languages and literature and supporting big data research are underway. If you are interested in learning more or would like to recommend additional fields, please contact us.